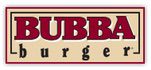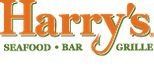 The sale of a private business
2021 brought record-breaking M&A deal values. After a down year in 2020, values rebounded to all-time highs. Total transaction values reached $5.9 trillion.
Buyers were abundant, motivated by the number of motivated sellers and the low cost of capital. Some buyers jumped in in order to keep up with competitors. Buyers raced to acquire technology, access to new markets and scalability. In a 2021 survey of CEOs, 80% noted that acquisitions was major part of their business strategy for 2022 and beyond.
As we have learned in the past, the market for private companies is very volatile. As pointed out recently in the Wall Street Journal, "There is no assurance the recent multiples and values of private companies will remain high. Multiples are already declining in many industries. Deals tend to beget deals, and much depends on the (buyers) mindset and their stomach for risk – both of which can quickly turn. Deals can go "pencils down" due to inflation, increases in interest rates and taxes, unstable public markets, political turmoil, and a lack of confidence in leaders, particularly monetary and fiscal policymakers." 
For the owners of quality private companies, the opportunity to sell is a once-in-a-lifetime opportunity and can be the most important business decision of a lifetime. An owner seeking a buyer without assistance, quickly finds the process can be time-consuming, taking 50% of more of their time. This is time away from their business, employees, customers, etc. Maintaining confidentiality is difficult. The sale process can take 12 months or longer and requires managing many complex issues ( employees and management matters, tax, legal, environmental, etc.). If not managed well, the result will certainly be frustration and failure.
The Need for Professionals
Most buyers for private companies have extensive experience in acquisitions. Almost always, they are armed with knowledge not available to sellers. The have learned from their mistakes and the mistakes of others. They require extensive due diligence that can be disruptive for the seller.
A credentialed, experienced M&A advisor can make the difference between success and failure. Studies show that sellers of all sizes of businesses receive significantly higher premiums when they retain qualified and experienced professionals.
Our firm has fifty years of experience advising sellers:
Recapitalizations with private investors
Tax-free mergers with a public company
Sale to financial and strategic buyers
Sale to an Employee Stock Ownership Plan (ESOP)
The "Rollup" of private companies into a larger enterprise
Sales and Leasebacks of business real estate
As a part of our Sale-side engagements, we often recommend the sale/purchase/leaseback/exchange of commercial or industrial real estate. Through our affiliated Company, Inman Real Estate Services, a FL Licensed Real Estate Broker, we offer high-quality, professional assistance to a select group of clients each year. We have successfully initiated, negotiated, and closed transactions ranging in value from $1-$7 million.