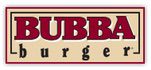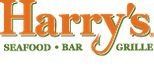 An independent Boutique Investment Banking and Consulting firm serving private companies and family businesses throughout the U.S.
At The Inman Company we assist clients in maximizing shareholder value by taking advantage of the market. We provide independent financial advice and transaction services for lower middle market companies with revenues typically between $10 million $500 million that are located throughout the United States. Our former and current clients include some of the US most prominent family businesses. We work for business owners and management to address critical corporate finance issues and create strategies for maximizing value.
Services:
We offer a wide range of transaction and advisory services, guiding our clients through sell-side transactions, exit strategy planning, growth through acquisitions, debt restructuring and corporate recapitalization.
We have initiated, negotiated, and closed transactions with financial/strategic buyers, public companies, ESOPs, management, and within families
We provide equity and debt financing from Angel, Family office, Private Equity, and management investors.
Consulting in anticipation of a transaction
We are not a valuation firm but DO provide opinions for specific M&A transactions.
Executive Search
Clients and their advisors, bankers, wealth managers, etc are our primary source of new business. Clients select us based our our fifty-years experience, professional reputation, and track record of success. We are compensated based upon creating value.
Our firm has extensive expertise in a wide range of industries including manufacturing, information technology, healthcare and other business services. We are industry "agnostic" which allows us to serve clients without bias or conflicts of interest.
Industry experience
Construction
Distribution
Food & beverage
Energy
Healthcare services
Hospitality
Information technology
Intellectual property (capital funding/owned, proprietary, licensed, or patented)
International trade
Logistics
Manufacturing
Medical devices
Personnel services
Private equity
Real estate
Retail & wholesale trade
Software
Coming Soon!
Bill Inman and Dawn Alexander of Morgan Stanley discuss issues related to planning for a sale
"You've got to know
when to hold 'em,
know when to fold em
know when to walk away and know when to run"
Kenny Rogers
The Gambler