Founder
William O. Inman, III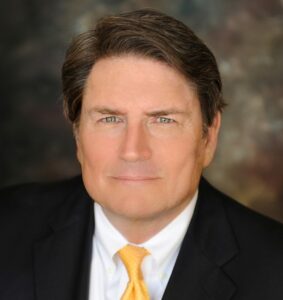 For over forty years, Bill Inman has served as a trusted financial advisor to family businesses, and privately held companies.
He has advised hundreds of private companies and family businesses across the U.S. and has successfully closed transactions for buyers and sellers ranging from $5-$700. He has also assisted public companies, private equity firms, and family offices and has consulted for an agency of the U.S. Government. 
The Founder/CEO of two investment banking firms and a former partner in a national investment bank, Bill has served on numerous corporate and non-profit boards. He has presented to industry, civic, academic, and executive groups and featured in various publications including The Atlanta Business Chronicle, The Jacksonville Business Journal, and The Florida Times-Union.
Active in professional and civic organizations, Bill is a forty-year-old member of Rotary International, where he has served in numerous leadership positions and is a Paul Harris Fellow. He is also a former member and Speaker for Vistage (formerly The Executive Committee), an international organization of CEOs. He has served as in leadership positions with the Boy Scouts of America, the Youth Crisis Center, United Way, Ducks Unlimited, the United Methodist Church, The Bolles School, and Jacksonville University.
Bill attended the Georgia Institute of Technology and received a B.B.A. in accounting from Georgia State University. He is a Certified Public Accountant (inactive).
In his spare time Bill enjoys boating, other outdoor activities and time with his family.
James G. Inman
Managing Director
Licensed Florida Real Estate Broker
James has ten years of experience with The Inman Company, where he has served various client companies. He manages the Inman Company's commercial real estate projects with a specialty in sale/leaseback transactions.
James attended The Bolles School, received a BA from the University of Mississippi, and an MBA from the University of North Florida.
In addition to his work at The Inman Company, he also serves as a Real Estate Acquisition Manager for Pet Paradise, a rapidly growing comprehensive pet care provider.
Dawne F. McCain
Project Manager
Dawne has forty years' experience in business development, research, and client relations. At The Inman Company she serves as a project manager where she coordinates research, communications with the firm, its clients, and other parties.
She spent twenty years with Delta Airlines where she served in management, sales, and marketing
Consultants
At The Inman Company, we often engage C-level executives to bring industry-specific expertise to a project. These include, for example, a licensed broker-dealer, Bank CEO, a Managing Partner of a major U.S. Law Firm, a Mayo Clinic Physician, and a partner in a prominent CPA firm, to name a few.
We carefully select these professionals based on specific industry knowledge, experience, and expertise. We chose consultants based upon their reputation for financial success and stability, commitment to excellence, and for embracing our core values of pursuit of excellence.